SteamLibraryUpdater
is an automation tool for SteamCMD that will update all of your installed Steam library games, apps, and Steam Workshop mods in one batch without using the Steam interface. This gives you more control over when updates occur (for example, using a scheduled task to update all of your games at 3am), which is convenient when you have a large library.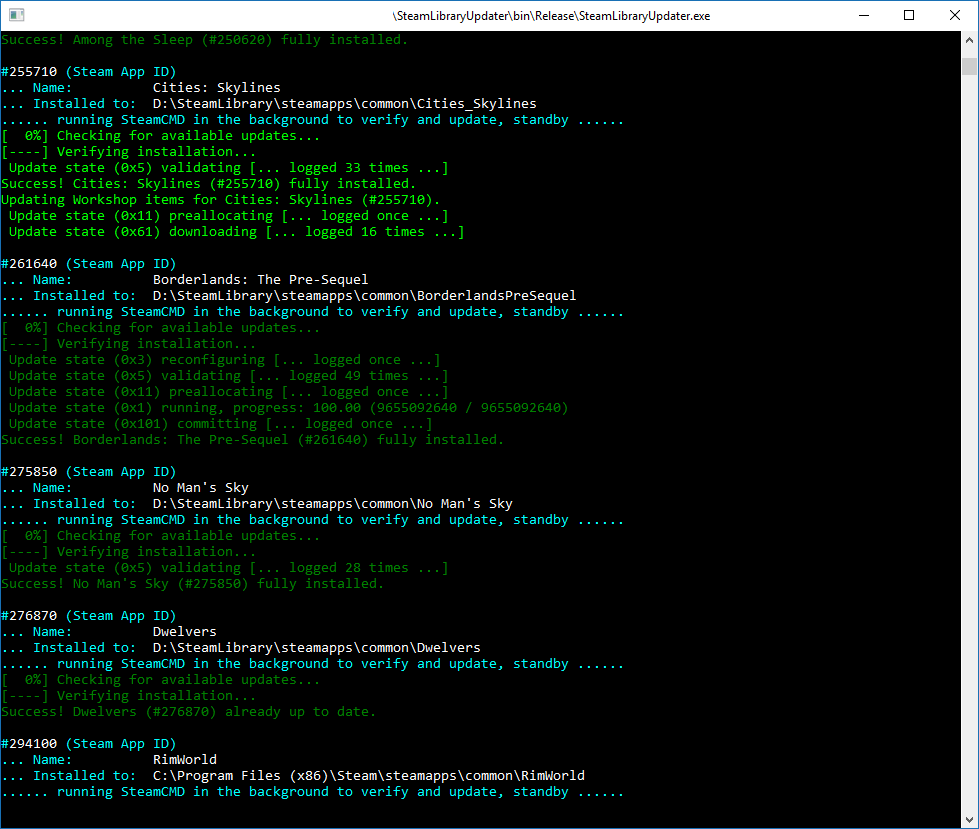 Limitations On Use
:
This download is freeware. All features of this program are available for all to use freely.
Liability
:
I maintain no liability or warranty for the use of this program in any situation.
Download
:
Click here
to download
SteamLibraryUpdater
version 1.01 (42.7 KB) as portable (no install).